RedMoxy Rep Incentive Program
Generate fresh revenue streams and equip your company with innovative tools and services that enhance the value you provide to your manufacturing partners.
Manufacturers we work with.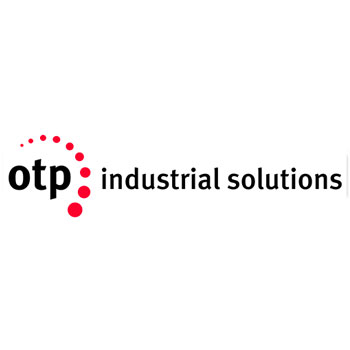 Why the program?
At RedMoxy, we are experts in delivering exceptional marketing services and support to Industrial B2B companies. Many of our valued clients are manufacturers who rely heavily on their representatives to cultivate new business, maintain accounts, and champion their brand and product lines. As a manufacturer's representative, your market insights are integral to their success.
A significant portion of our client base has been cultivated through trusted rep networks who have witnessed firsthand our ability to equip manufacturing partners with the essential marketing tools, assets, websites, and digital support required to excel in their respective markets.
We are a team built for manufacturers
We speak their language and understand the results they're looking for. We drive leads, sales and growth naturally for industrial companies.
Opportunity for all Partners
In light of this experience, we have developed an enticing incentive program exclusively for our MFG Rep partners, offering straightforward yet substantial benefits:
Unlock a continuous, passive revenue stream that is currently untapped.
Gain valuable insights and influence over manufacturing marketing tools, messaging, and outreach.
Enjoy complimentary and discounted support for your internal marketing endeavors.
What makes this program exceptional is the minimal effort required on your part. We handle all the heavy lifting. Our dedicated team will extend the same exceptional support and service that every RedMoxy client receives to your manufacturing partners. Your level of involvement is entirely up to you.
Some clients prefer to simply entrust their manufacturing partners to us, allowing us to take care of their needs. Others opt for a more hands-on approach, recognizing that their insights are essential in crafting the right message, appearance, and tone for new marketing initiatives.
As a full-service digital marketing agency, our offerings encompass a wide range of categories:
Website Design
Website Management
SEO (Search Engine Optimization)
PPC and Ad Strategy and Management
Social Media Strategy and Management
Content Creation
Creative Support
Tradeshow Strategy and Display
Video Production
Photo Production
Software Development
Collateral, Brochures, Sales Decks, and More
Our complete suite of services is available under this offer. You can explore our comprehensive services further on our website.
We provide two commission levels: first-year services and recurring annual services. Depending on the services contracted, you can earn commissions ranging from 5% to 20% of the sales generated through your rep networks in the initial year. Furthermore, you'll continue to receive a recurring percentage of all annual revenue generated from these clients for the duration of their contracts with RedMoxy.
While it's a straightforward program, the potential for passive revenue is quite significant. Your manufacturing partners trust you in various aspects related to their success. Expanding their reach and strengthening their brand through RedMoxy's MFG Rep Program is a logical step to enhance your value to them.
Seize the opportunity today and secure our best rates as we launch this program. Your journey toward increased revenue and stronger partnerships begins now!
Let us know you're interested.